Our solutions for
the sausage industry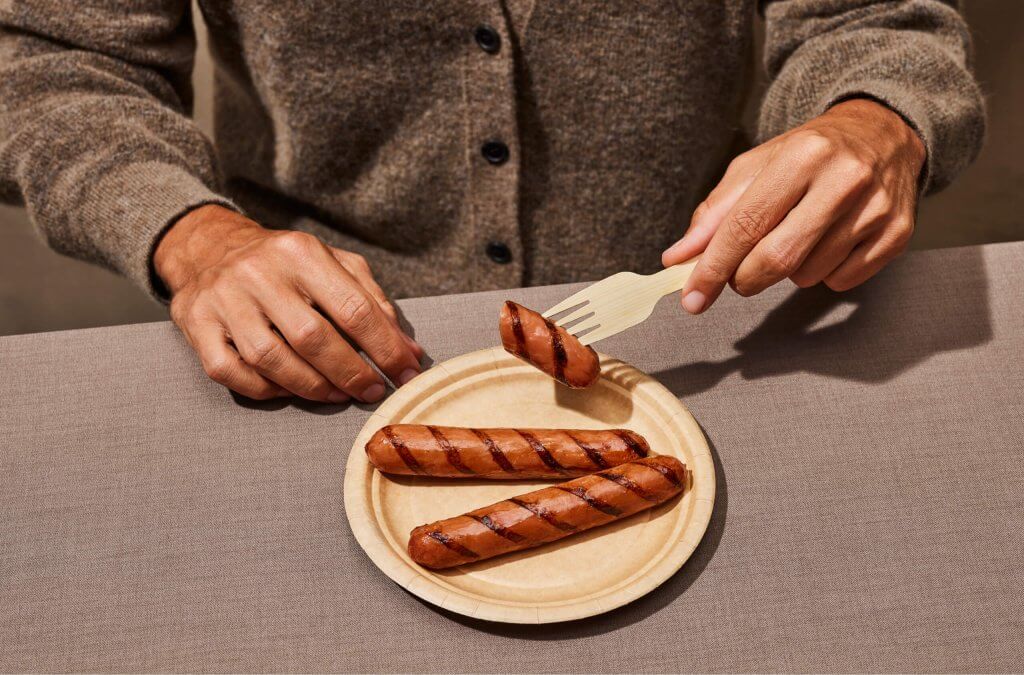 We proudly present our concept of the alternative fresh sausage. Due to the familiar problems with natural casings, more and more fresh sausage producers are looking for alternatives to natural casings.
Alginate casings
Our alginate casings for coex systems allow the sausage industry to increase the output of their factories, while reducing the dependency on labour. In addition, our alginate casings are a hassle-free solution in terms of availability and price.
Read more about the benefits of alginate casings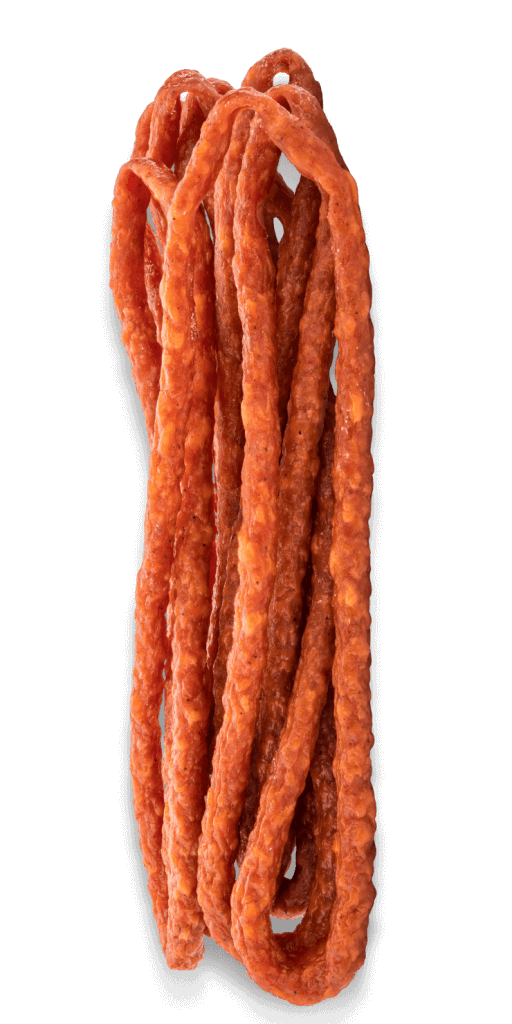 Cooking yield
When it comes to cooked sausages, size matters! No producer should lose moisture when the product is cooked in the factory. The sausages become less succulent, and they look less appealing. With our solutions we can reduce the moisture loss and shrinkage up to 25%. Of course, we use clean label ingredients to achieve this.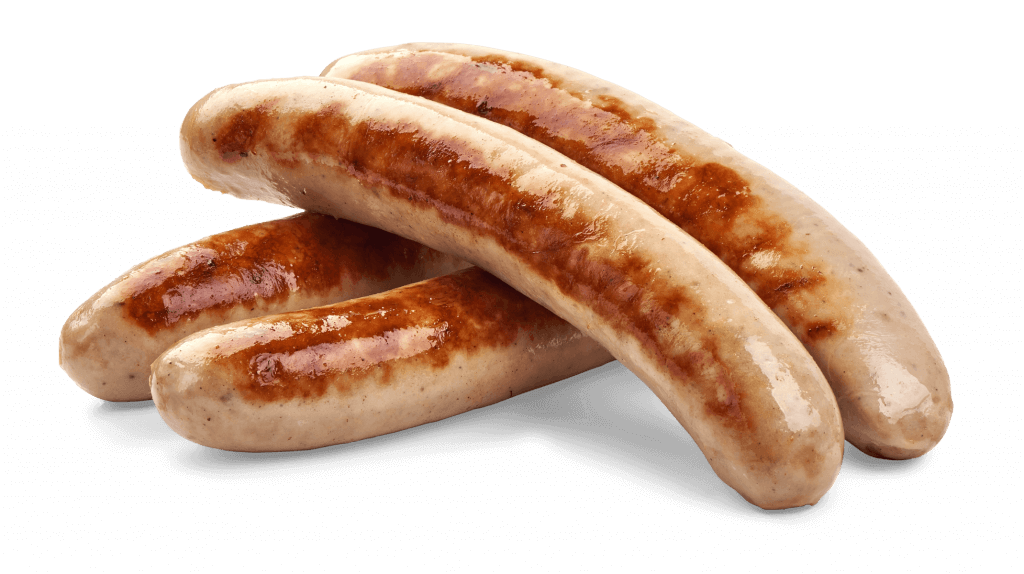 Vegetable sausages
Sausages have been the most innovative meat products for centuries. In fact, decades ago, this category launched its first successful hybrid products. We have taken this innovative approach one step further. Our high vegetable sausages do not only contain at least 65% vegetables, they also have a beautiful structure and a taste just as lively as their appearance.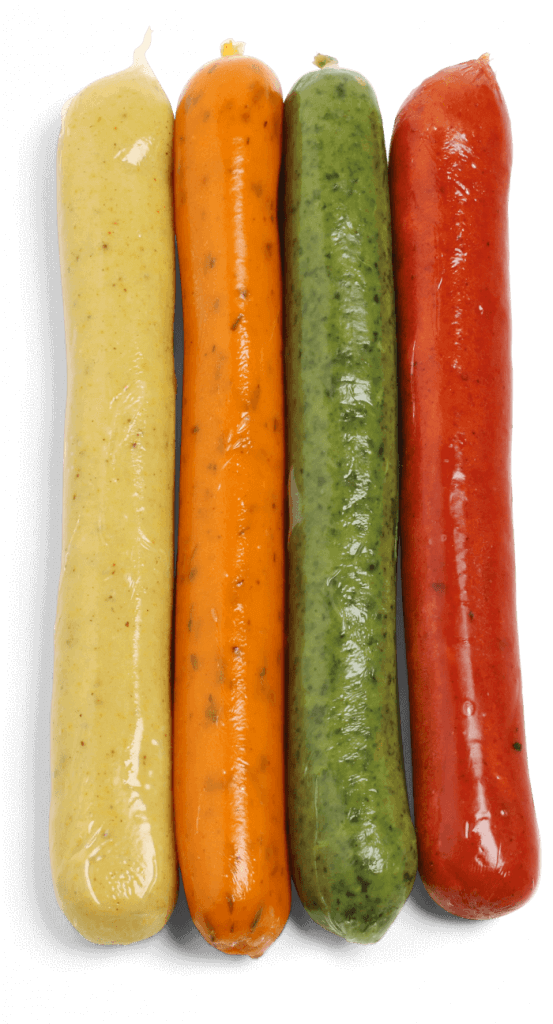 Fat replacer
We have developed an alginate system that enables you to cost-effectively reduce the amount of animal protein and animal fat in your meat products. We emulsify alginate with vegetable oils and water. A side benefit is that there is less cooking loss so the consumers appreciate it as a true quality improvement. Needless to say that the fat system is also excellent for giving a nice fatty taste to your plant-based products.
Other industries
We have a long history because we always focus on the future. We are continuously looking for ways to improve food in different industries. Because of our deep understanding of your applications and production processes, we might be one of the leading food innovators.